Guiding
Bespoke Guided Tours – Walking Tours & Step-on Guided Tours
Everyone is different, and everyone's needs are different – please contact me at tradsoftly@gmail.com to discuss your options and requests for tours and music.
Fáilte Ireland approved regional guide for the Northwest of Ireland
Member of Approved Tourist Guides of Ireland (ATGI)
Fully insured
Sligo is amazing, a wonderful place to spend time on a tour. Everyone is different, so I don't have pre-programmed tours – I prefer to agree a tour schedule with each individual or group, and tailor make an ideal tour based on their needs. Below are some (not all!) of Sligo and the Northwest's top attractions:
Megaliths & Mythology – Sligo has an incredible wealth of stone age monuments and complexes, including Carrowmore, Carrowkeel and Creevykeel
Beautiful landscape – mountains, beaches, lakes and more
Traditional music – I always like to include music on a tour if at all possible. Sligo has some fantastic traditional musicians, and its own 'Sligo Style' of playing
History – Sligo Town has a fascinating history – the guided walking tour of the town is my most popular guided tour. I am a member of the panel of guides that provide the official Sligo Town Historical walking tour from June to September.
Gaelic Harp Performance & Tuition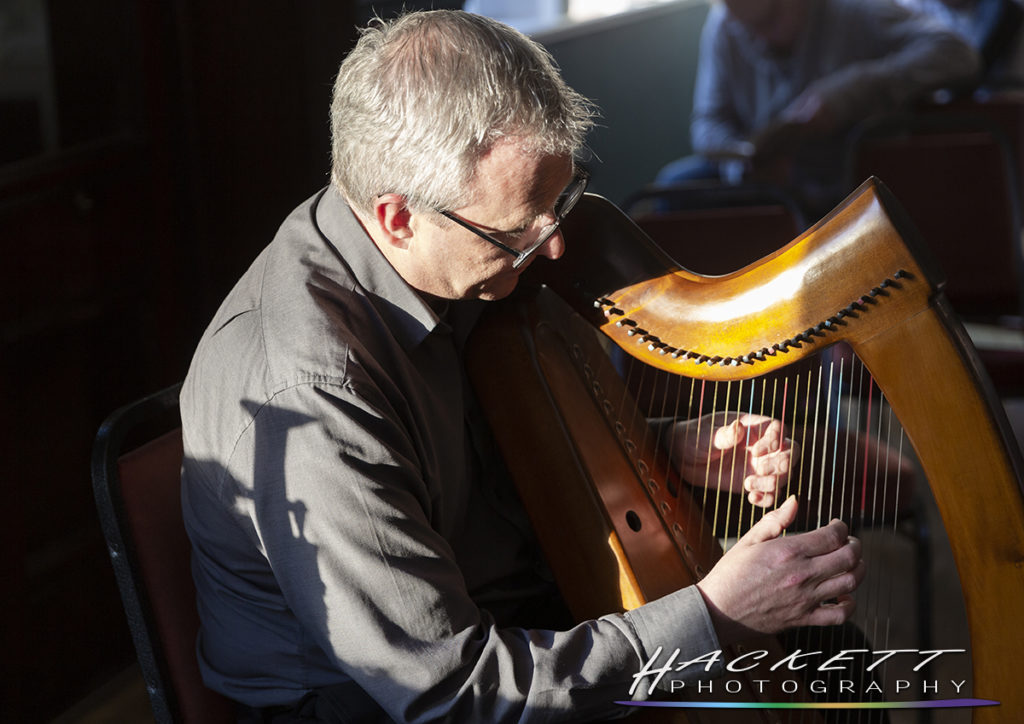 The Gaelic Harp is a rare, special instrument. It has a clear, resonant bell-like sound, and is the original Irish harp, played for centuries in Gaelic society. The music played on these harps is the ancient music of Ireland, by composers such as Turlough O'Carolan, Cornelius Lyons, the Connellan Brothers of Sligo, and others.
Private Traditional Music Sessions
Private sessions can be arranged at your hotel or guesthouse. A common complaint for visitors to Sligo is that the sessions start too late, so why not have some excellent local musicians come to play at a time that suits your group's schedule.